Chief Warrant Officer 3 (Retired) Ellsworth J. 'Mac' McConnaughey | Obituary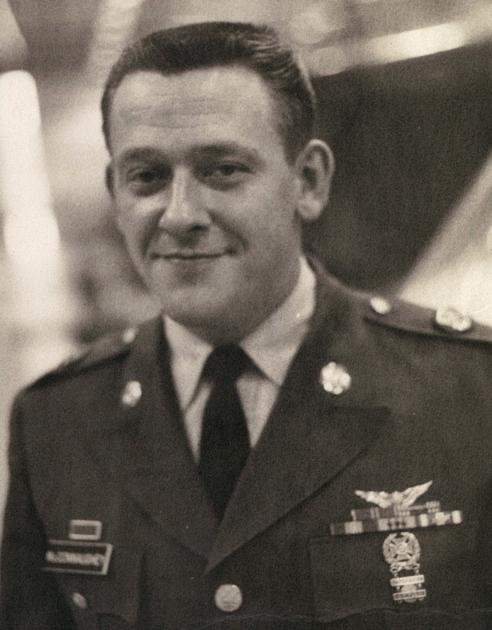 The funeral for Chief Warrant Officer 3 (Retired) Ellsworth J. "Mac" McConnaughey will be held at 12:30 pm on Monday June 7, 2021 in the Chapel of Becker-Rabon Funeral Home with Delbert Beard of Lawton, Oklahoma.
Interment with full military honors will follow at Fort Sill National Cemetery in Elgin.
Chief Warrant Officer 3 (Retired) Ellsworth J. "Mac" McConnaughey, 81, of Lawton, died Sunday, May 30, 2021 in Oklahoma City. Mac was born February 27, 1940 in Urbana, Ohio, the son of Elzie E. and Myrtie May (Lloyd) McConnnaughey. He grew up in the Urbana region and later married Gisela Mock on January 26, 1962 in Germany. Gisela passed away on March 15, 2018. Mac was a retired military veteran who served 23 years in Korea and Vietnam. His military service took him around the world. His last military years were served at Fort Sill. While in the military, Mac won the following medals and awards: two Bronze Star medals, one Meritorious Service Medal, four Army Honor Medals with three oak leaf clusters, a National Defense Service Medal, a Vietnam Service Medal with six service stars, a Republic of Vietnam campaign medal, Good Conduct Medal with three oak leaf bunches, crew member badge aircraft, four overseas service bars, armed forces reserve medal, Republic of Vietnam gallantry unit citation with palm, military service ribbon and third overseas service ribbon award.
After retiring from the military, Mac worked for Kirby Vacuum Cleaners and then devoted his knowledge and work ethic to working for Goodwill as the Director of Operations, where he enjoyed helping people for several years.
Mac enjoyed her morning coffee outside while watching the hummingbirds visit her feeders. His hobbies were trains, fishing, working on his 1967 Volkswagen and tending to his garden. In his youth, he loved hunting.
Mac is survived by her two children: her son, Ronny McConnaughey of Lawton, and her daughter, Janie Stringham of Houston, Texas; three grandchildren: Ronny Jay McConnaughey and his wife Jamie of Lawton; Janell Stringham of Houston, Texas, and Misty De Laval and her husband Collin of Houston, Texas; five great-grandchildren: Shane, Mason and Sofia De Laval, and Bryce and Kynzie Mills, and one sister, Pat Scurlock of Ohio.
Mac was predeceased by his parents, his wife and a sister, Betty Pearson.
An online guestbook and sympathy cards are available at www.beckerfuneral.com